About Matthew Davidson:
Matthew Davidson currently lives and works as a Linux Systems Administrator living in Lexington KY.
Professional:
Matthew Davidson is currently a Linux Systems Administrator with AVA Consulting.
In this role, Matthew Davidson looks after infrastructure and servers which provide AVA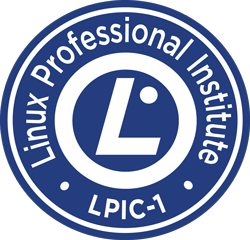 Consulting's customers and employees access to the information they need.
Matthew Davidson has worked in IT for over 15 years and is a qualified Linux Systems Administrator, who is LPIC -1 and SUSE CLA certified.
Working at IBM; Lexmark, Toyota, Tower Hill Insurance and the US Federal Government, Matthew Davidson is no stranger to production information systems and the need for your Linux servers to be up and running.
Besides being a Linux Systems Administrator, I'm passionate about open source software and all its possibilities, Matthew Davidson can provide a professional service that will help your business, and your customers, to work in an efficient and secure environment.
To contact me please send me an email, or continue reading to learn more about me. You can also find my resume here Matthew Davidson's Linux Systems Administrator or head over and see my profile on Linkedin.
Personal:
Matthew Davidson is active with the Bluegrass Linux User Group where he schedules meetings, searched for speakers and presents topics to the group. Matthew Davidson also enjoys keeping tropical fish. I currently have fish from Africa, Australia, Pakistan, South America, and the coral reefs of the world.
Matthew Davidson also enjoys all forms of music, reading business news, reading books on technology and of course reading books on my fish keeping hobby, and would like to learn more about photography.
Just browse around my website here to find more information.
Matthew Davidson's Resume
Objective:
To build a career with a company in the Information Technologies department. I am seeking a position in Database, Server, and LAN/WAN Networking. I also want to pursue programming, and scripting to improve the end users work environment, and work on web development.
Experience:
Systems Administrator AVA Consulting:
June 2015 – Present
Responsibilities include deployment, maintenance, and troubleshooting of in house applications.
Linux Systems Administrator and Systems Technician, Tower Hill Insurance Group:
February 2012 – June 2015
Responsibilities include deployment, maintenance, and troubleshooting of in house applications. Researched and recommenced task automation tools, such as Azkaban and Chronos. Created a live Linux CD which boots the user into a Microsoft Terminal Server session.
The Linux environment consists of physical and virtual machines running Red Hat Linux 5.x and 6.x. The Job duties include deploying servers running Red Hat Linux for roles including database, file server, git, subversion, and web based applications created by the Tower Hill developers.
I also assist and support the other administrators with different aspects of running the data center such as mounting new servers, networking equipment and troubleshooting.
Other day to day responsibilities include supporting desktops running Windows 7, Phones, and LAN equipment. Some experience with video conferencing and Office 365.
Linux Systems Administrator, TEKsystems at Lexmark:
June 2011 – February 2012
Working with a team at Lexmark on Cloud based print release and mobile printing as a Linux Systems Administrator.
Included deploying virtual machines running Red Hat Linux 5.x running ActiveMQ; Apache, Postgres Database Server, and Network File System servers running at Cincinnati Bell or Verizon cloud providers. Worked with developers building and maintaining different environments. Developer, QA, and Production. Worked on end user documentation and trouble shooting printing issues.
Linux Systems Administrator, Apex Systems at IBM:
January 2011 – June 2011
Contract Linux Systems Administrator for IBM. Support IBM customers with all aspects of Linux server deployment and troubleshooting.
Owner, Linux Systems Administrator MLD Services, Lexington, Kentucky:
September 2009 – February 2012
Company provided web hosting and services, computer support, networking and more. Server consisted of CentOS Linux servers running customers web sites, email, and ftp.
Systems Manager:
2002-September 2009 US District Courts Lexington, KY
– Duties included building and maintaining servers running Red Hat Linux, Fedora Linux, Microsoft Windows 2000 Server, Sun Solaris, for web, database and file servers.
– Linux Systems Administrator tasked with building the public web server with a content management system; running Fedora Linux, Plone and Zope, that allowed Eastern District of Kentucky jurors to access the system through a web page to see if they were required to show up for Court. The system also allowed the Court's Juror Administrator to make changes and update the site from anywhere that has an Internet connection.
– Built and maintained the web site http://www.kyed.uscourts.gov. The original web site was built using Microsoft Word 97 and did not have support for web browsers such as Firefox. When I finished the site update it was compatible with all major web browsers running on Apple, Windows, or Linux.
– Built and maintained Linux file servers running Unison so travelling Judges and staff could work from files on a local server and updates sent back to their duty station's local servers and vice versa.
– I also received training on Informix databases and SQL, and was in charge of making sure databases were up and running, and backed up to tape.
– Created the courts first standard image using Microsoft's Sysprep utility with Windows XP to deploy a large shipment of computers to all six Eastern District of Kentucky Courthouses and I was also involved in scripting repetitive tasks for users with Microsoft VBScript and Wintask.
– Duties for desktop support include software installation, updates, and training. Desktop support also included hardware upgrades and repair.
System Administrator:
2000–2002 Siemens Business Services Lexington, KY
– During my time at Toyota I actually worked all levels of support; L1, L2, and L3 technician.
– Duties for L1 and L2 entailed all aspects of desktop support. Desktop systems were supplied by IBM and Dell.
– Responsible for pre-shift checks and maintenance of Assembly Control System running OPEN VMS and Oracle databases.
– L3 responsibilities include configuring and maintaining network and server hardware, and support of Toyota's proprietary factory systems.
Network Hardware included; Cisco 6509 Hubs, Cisco 3548 switches, IBM 8260 Hubs, and IBM 8271 switches. Server Hardware included Compaq / HP servers.
1986–2000 Papania's Inc. Lexington, KY
– Started as delivery driver, and moved up to shipper position as company expanded.
– Created spreadsheets using Microsoft Works for retail customers to help with their pricing, and gross profit percentage.
– I also suggested the use of personal computers to replace the voice mail
system which had failed. I assisted in the purchase of the two computers, the software, and any maintenance of these systems.
Technician:
1999 MVP Software Lexington, KY
– Setup and Install Windows NT Workstations, and helped with networking and setting up Client Access on an A/S400.
Interests
Tropical Fish Keeping, Gardening, Member of Central Kentucky Computer Society, maintaining a computer network at home connected to the Internet and running; Web, FTP, and Mail services.